| | |
| --- | --- |
| | E-XD++ Enterprise Edition -- Product Information |
| | |
---
27. Process Complex Polygons
E-XD++ provides all kinds of operations for complex polygons, such as intersecting, combination, subtraction, division, etc. All these operations can be done by using the following toolbar:

These operations are very important for GIS or creating complex shapes. For example, if we want to create a cirque, first we draw two circles with different size on canvas. Then everything is done by clicking the combination button on the toolbar, as shown below: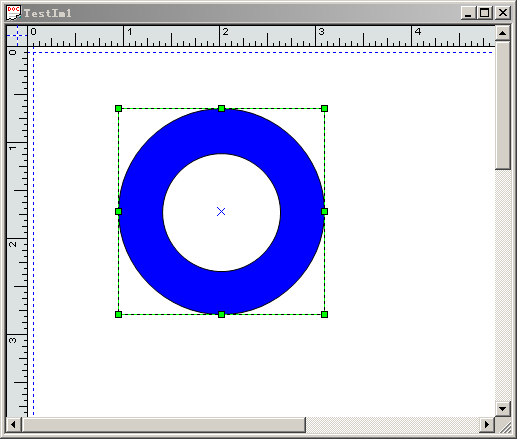 All these operations can be customized, and can be implemented using corresponding functions.